HELLO, I'M AMELIA –
I'm a product designer currently focused on solving problems related to finance products.
I am interested about designing systems that solve problems and have brought this to life in the form of user-focused digital experiences and user interface for a multitude of clients.
Good design is fickle, inclusive and magical. I could live in it for the rest of my life. I am grateful to be contributing to online technology that allows people to browse whenever the heck they want.
I'm currently a Product UX/UI Designer.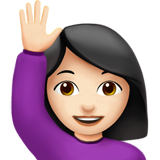 More info